From street food to star cuisine
40seconds Catering with its creative cuisine has been a vital part of the Berlin events scene for the past 20 years. Our premium catering service excites the taste buds with its culinary accents, whether in our own restaurants or when catering to outside events. We can do anything from finger food, live buffets or a gala dinner.
The Westhafen Event & Convention Center, WECC for short, is an ideal venue for events, conferences and conventions in Berlin. Situated by the water, and characterised by the industrial charm of the listed former warehouse, and excellent transport links, this is an outstanding location to hold an event.
Star restaurant in the sky above Berlin
Culinary excellence with artisanal perfection, 100 per cent product-focused and as sustainable and regional as possible. GOLVET has been an award-winning Michelin star restaurant since 2017 in a row. Excellent food, an exceptional wine list and a spectacular location that magically draws you in.
The reinvention of the hot dog
THE DAWG is the culinary fusion of two previously separate worlds: star cuisine unites with urban fast food. Simple things are brought to perfection, the hot dog is reinvented without further ado. Creative recipes with unusual products and toppings merge into a surprising whole in the DAWGs. The idea for gourmet hot dogs was born. The Dawg offers street food at any location of your choice.
The Dawg" is moving and will soon be back with new unusual hot dog creations from an unusual location.
Stay tuned!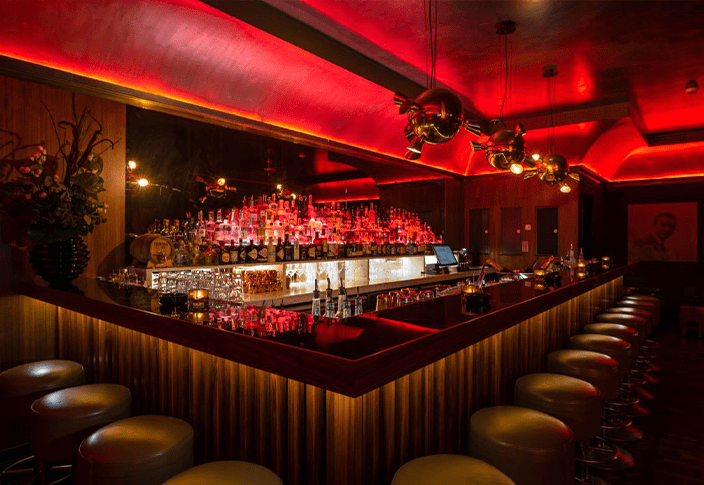 At the FORTYS the food is picking up speed
In the Mercedes-Welt am Salzufer the restaurant team serves the finest soul food every day.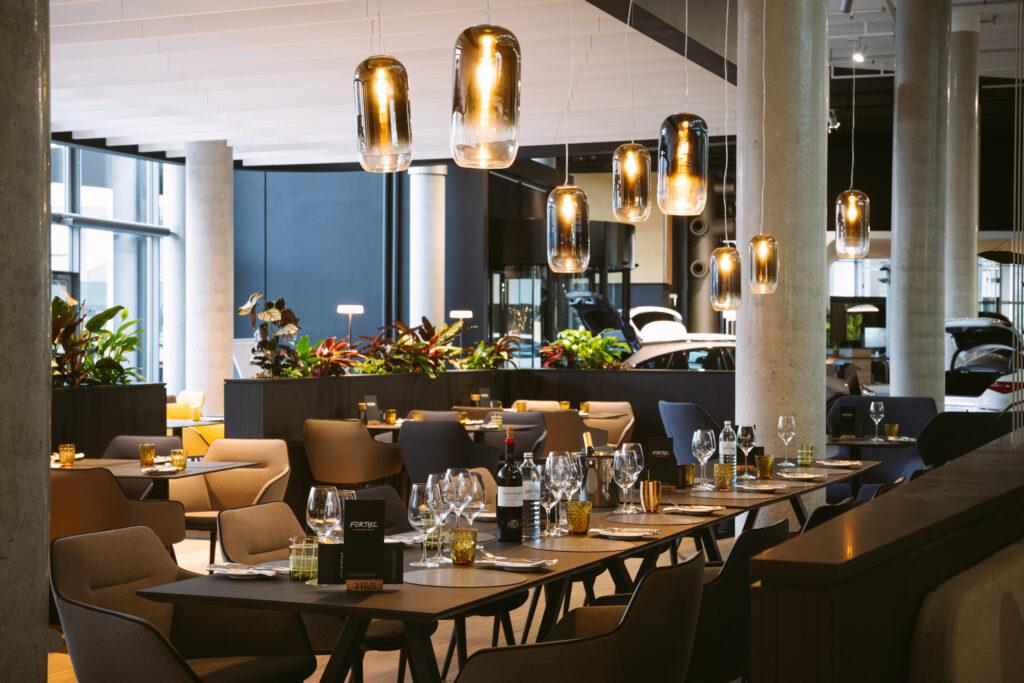 Three measures of gin, one of vodka, half a measure of lillet and … shake well!
Vesper Bar Berlin is located on the Kudamm in Hotel Louisa's Place. Soft lights between glitter balls that float above the bar, and an 100-year old oak floor provide a hint of James Bond and the old West Berlin in an extremely charming way.
Historical to contemporary, but never boring!